And why am I awake? Because we just got to New York after a series of absurd events, none of which that actually included the snowstorm that we drove through the tail end of...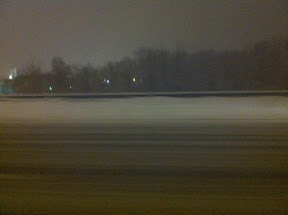 The worst was a "wreck" that we sat still in for two hours!! Good thing I packed provisions and a blanket! We watched a movie and then plotted an escape route which proved to be our saving grace.
And now, a bit of sleep and then a fun day in the city with friends!
I'll probably post again today so check back!!
Happy Weekend!