And other fun things were celebrated at Nolan & Elizabeth's place last night.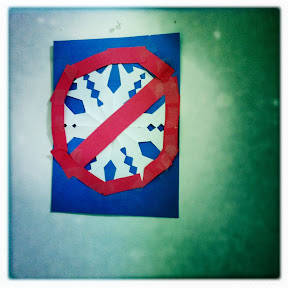 No more snow flakes!!!
There was even promise of a snow man burning but it didn't get that rowdy.
Mix master Bryan made cocktails to order all night and they were so yummy! He mixed French Gimlets, Whiskey Smashes, and Mojitos!
Happy Sunday! Off to brunch...
(then home again to work on my next batch of marmalade!!!)