We've really given Mason & Katie our best hard sell of Boston this week. And I think that Boston has made a good impression on them! (Choose us! Choose us!)
We've toured Harvard's campus and Square, toured the Sam Adams Brewery, been to the Museum of Fine Arts and the Institute of Contemporary Art, walked the freedom trail, almost won pub quiz and been to our very favorite restaurant for restaurant week! And that has only been since Sunday!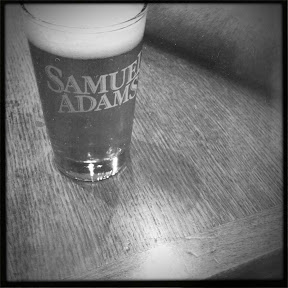 They head home tomorrow and hopefully Amtrak will be kinder to them on their return. Seriously, never travel Amtrak. They were horrible to them and were totally unapologetic for their 17 hour delay or their unplanned for out of pocket hotel room in New York. But I digress...
It has been so fun having friends here!